Our bridal hair specialists at Beautyszone are known for styling exceptional bridal hairstyles to create and establish that perfect lady on your wedding day. We can design the most appropriate wedding hairstyle depending on your personal preferences and style that compliments the wedding dress along with the bridal theme. Our professional hairstylists focus on the bride and create related hairstyles for the bridesmaid/s to ensure perfection in the overall bridal look. We cover a wide range of service areas including New Alipore, Behala, Taratala, Tollygunge and many.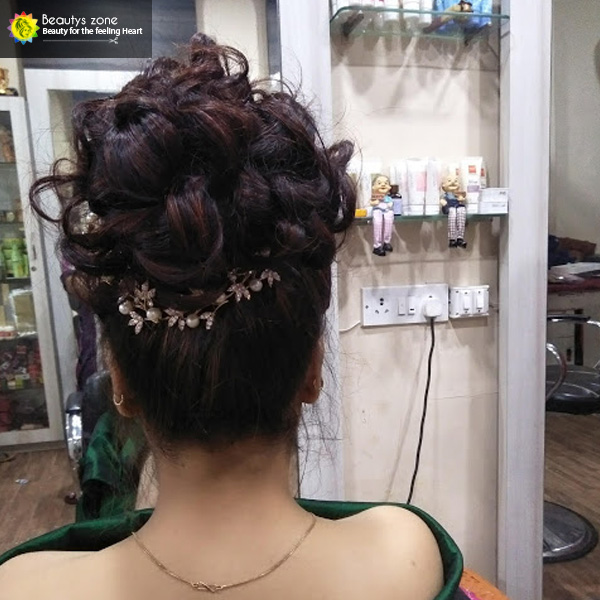 Ladies waiting for the special moment in their life can certainly wish to book the services of Beautyszone for a complimentary hair consultation to discuss your ideas and create an exceptional wedding hair package depending on your needs, and budget. Let's plan the most befitting wedding hair trial to make the special day memorable forever. Keeping your concerns in mind, we can also create bespoke packages dedicated for the brides, bridegroom and the entire wedding party. It's quite obvious, that every wedding party is all about style and thus, we have assigned experts to cater your needs and establish a fantastic atmosphere both at the salon or the venue of your choice. Therefore, when visiting our beauty salon, just sit back and relax while our team of stylists draws the perfect artwork through bridal hairstyle.
Our primary focus remains in providing a complete stress-free styling and beauty service to deliver a fabulous bridal hairstyle.